*I just realized that I have not been receiving notification of blog comments. My apologies for not responding. I don't know know where to begin to play catch up, so I'm just going to respond to new comments going forward.
I have been using an oversized ironing board from Walmart, which is 18-inches wide.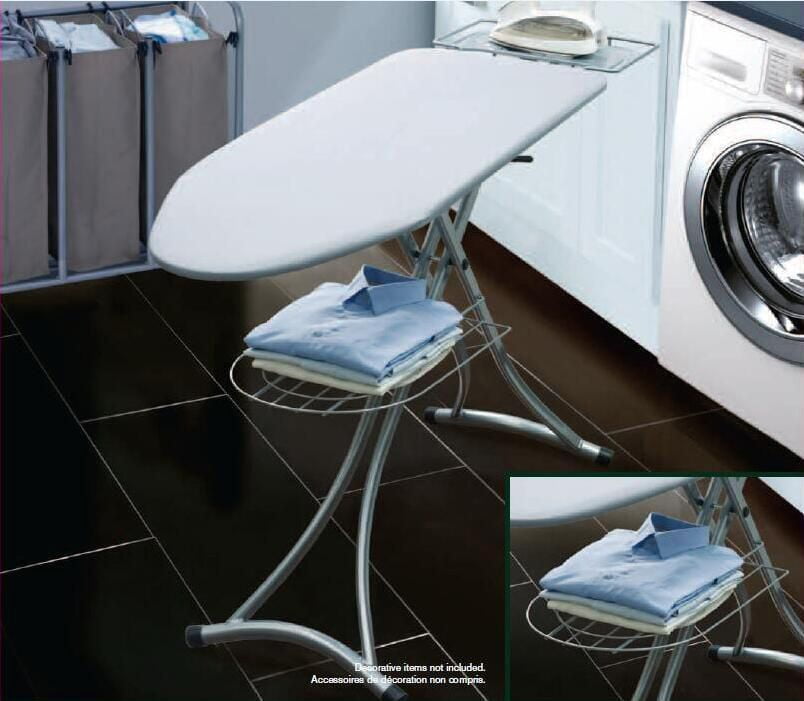 I've been looking for a cabinet to make my own ironing board, but I wanted something that was 36-inches high. It is near impossible to find anything that height -- everything seems to be 32 inches or 48 inches. I finally found this used cabinet that has shelves inside.
It's 34 1/4 inches high, 16 inches deep, and 48 inches in length. And only cost $30.
I purchased a pre-cut piece of wood ($10) that is 24 x 48 inches and covered it with two layers of batting and this fun cotton canvas/decor weight fabric (no clue what is...it was in my stash). So I placed the cabinet 4 inches away from the wall, so the ironing board hangs over 4 inches on each side. I was hoping for a length of 50 to 56 inches, but I didn't want to deal with cutting a huge piece of wood down to the size I wanted.
Unfortunately, I purchased press wood and not ply wood, so I have a strong scent of wood in my house. And with my allergies to grass and trees, it's not a great situation. It's been recommended that I let it sit outside in the sun all day to help alleviate the smell.
Even with the smell and it not being quite 36 inches high, I love my new ironing board!